EAT YOUR
<3 OUT

Design For Good
Wintersession 2020
Professor Annalisa Oswald
Bristol

Foil

Helvetica

3" × 6.25"
When your heart is breaking, you have the perfect excuse to eat your <3 out.
Cry...eat...dry those tears...and then eat some more. This chocolate will cure your heartache <3


Identity packaging design for chocolate brand focused on heartbreak mental health and illness.

The concept of this piece is to focus on the postivity of getting over ones heartbreak.

In purchasing this chocolate, the consumer is probably experiencing their own sort of internal suffering. Hidden behind the bar is a message, a submitted story from another who has had their heart broken, in reading these narratives perhaps they may find solace in knowing that another has made it through.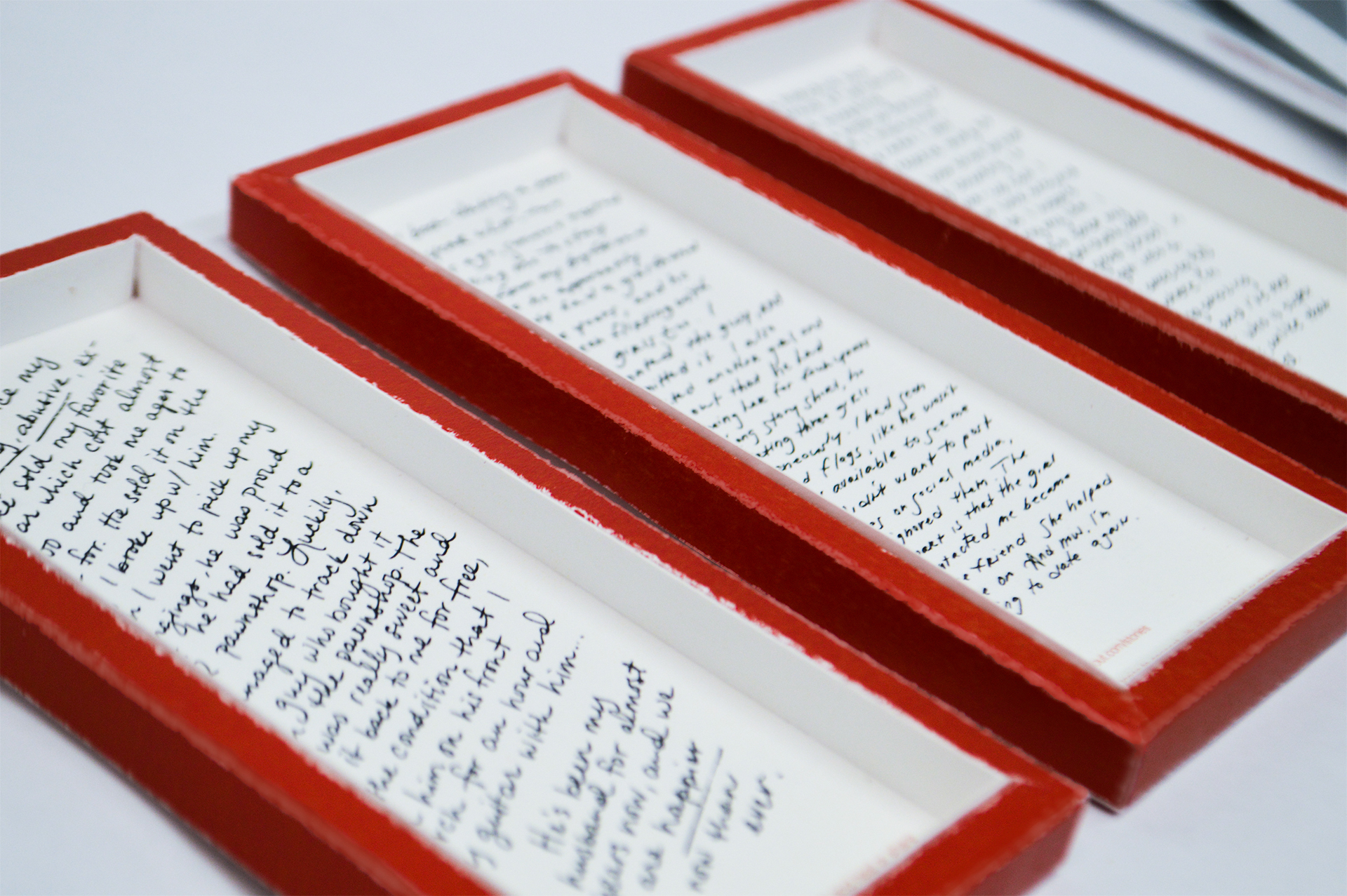 -------------------------------------------------------

PROCESS
BOX NETS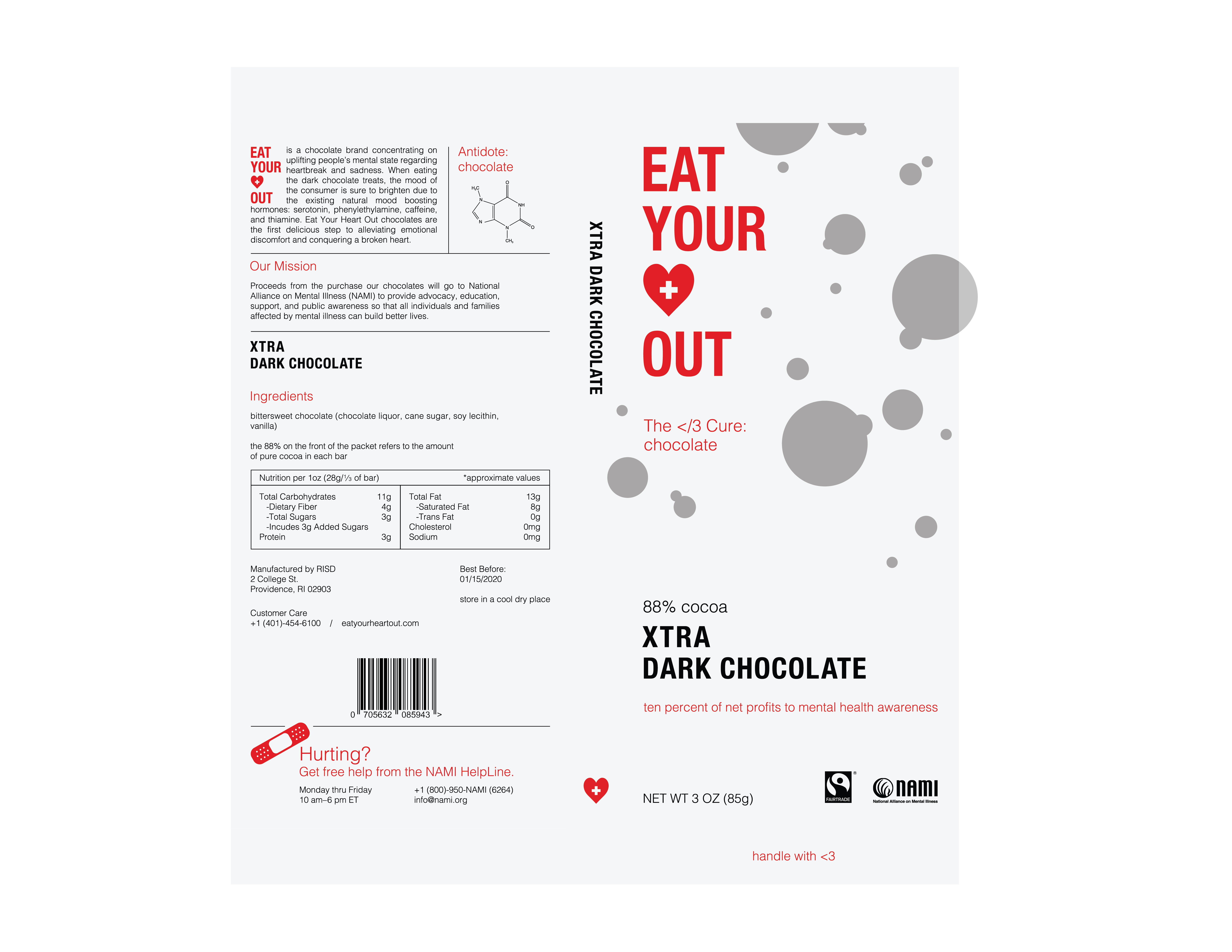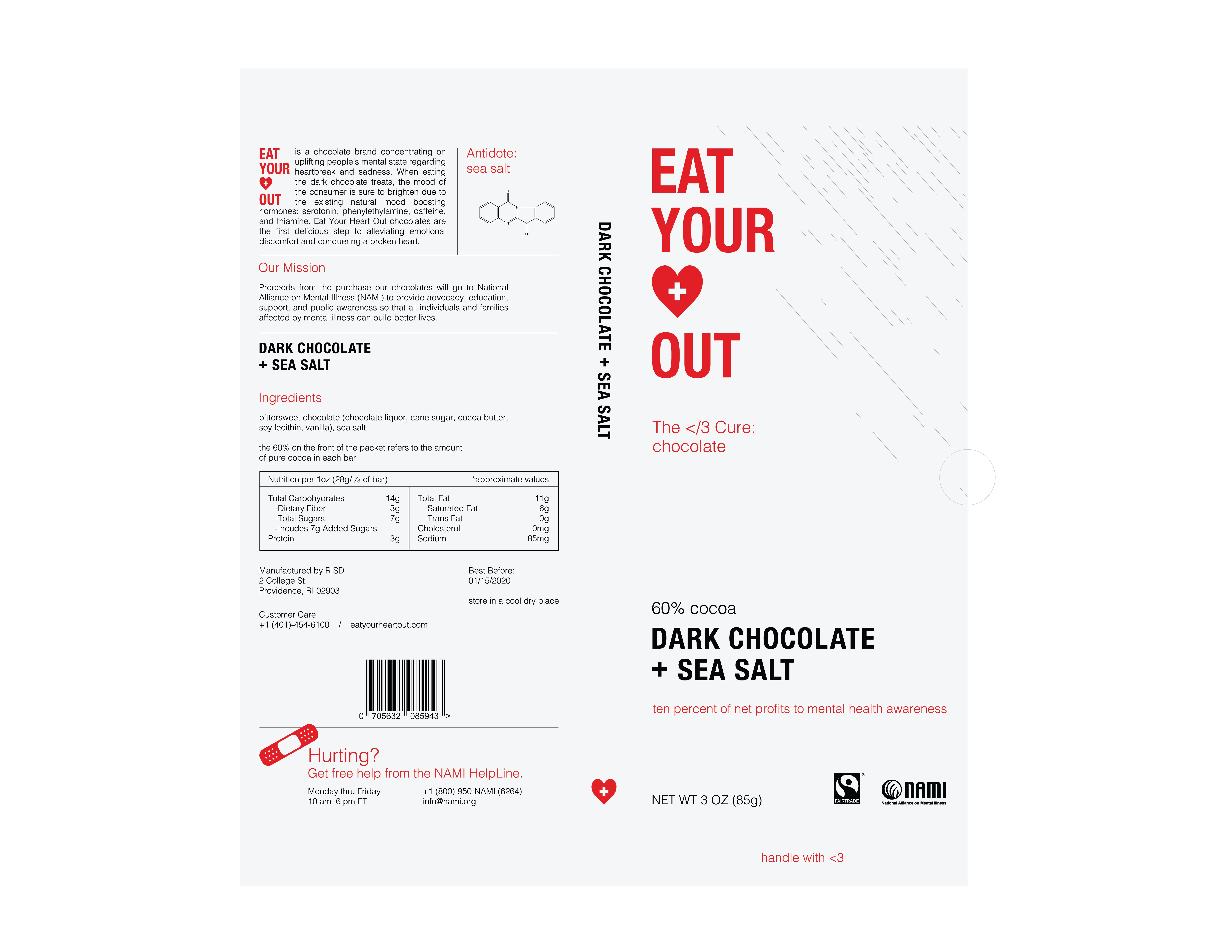 </3 NARRATIVES