ATONE
SCENTS

Design II

Spring 2018
Professor Joe Marianek
Legion Bamboo &

Mohawk 80lb
cover
Coptic Stitch

Caslon

4.5" × 7"


Package design for handcrafted perfume with scents made from essential oils, embodying the spirit of the main characters from Ian McEwan's novel, Atonement.


CECILIA
The Cecilia scent is a sensuous mist that exudes femininity, lust, and desire. The scent blends the natural essence of: Tonka, Vanilla, Rose Geranium, Peach, Rain, Rosemary, Bitter Almond, Fir Balsam, Forest Pine, Sandalwood, and Bamboo.

ROBBIE
The Robbie scent is a complex spray that encompasses WWII Dunkirk oceanic bloodshed and longing passion for Cecilia. The scent emits the natural essence of: Espresso, Himalayan Cedarwood, Vanilla, Fenugreek, Fir Balsam, Ocean, Rose Geranium, Rain, Forest Pine, Rosemary, and Sandalwood.

BRIONY
The Briony scent is a bitter vapor of atonement and regret of betrayal. The scent infuses the natural essence of: Peppermint, Bamboo, Fir Balsam, Ginger Lily, Forest Pine, Himalayan Cedarwood, and Fenugreek.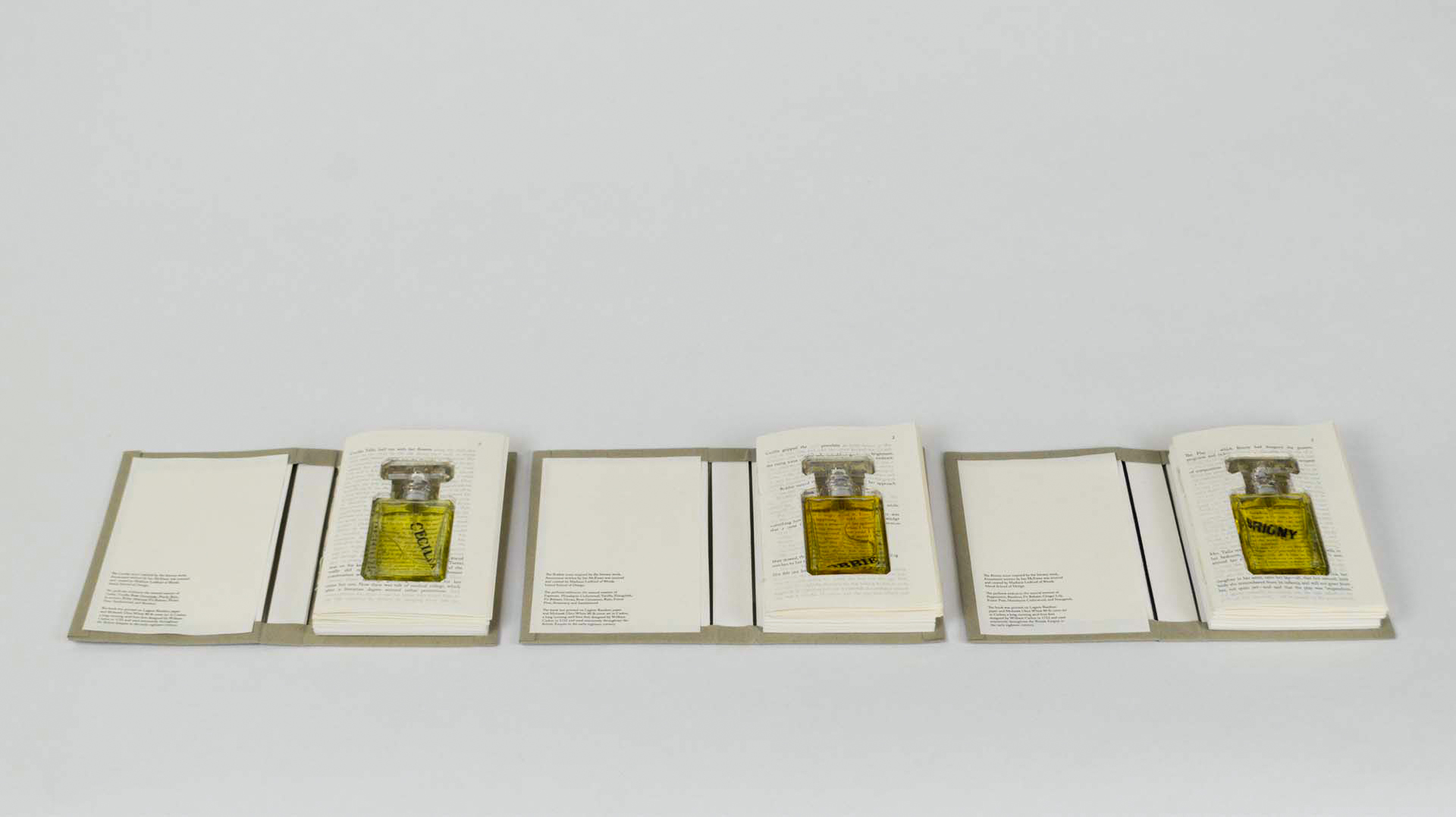 --------------------------------------------------------

DETAILS